Open: from mid-June to the beginning of October, according to weather conditions
Weekly Closure: none
Overlooking the Val d'Illiez, the hut is situated in a picturesque spot just by a couple of small mountain lakes. It sits at the base of the steep walls leading up to the peak of Haute Cime, with a view over the Portes de Soleil area.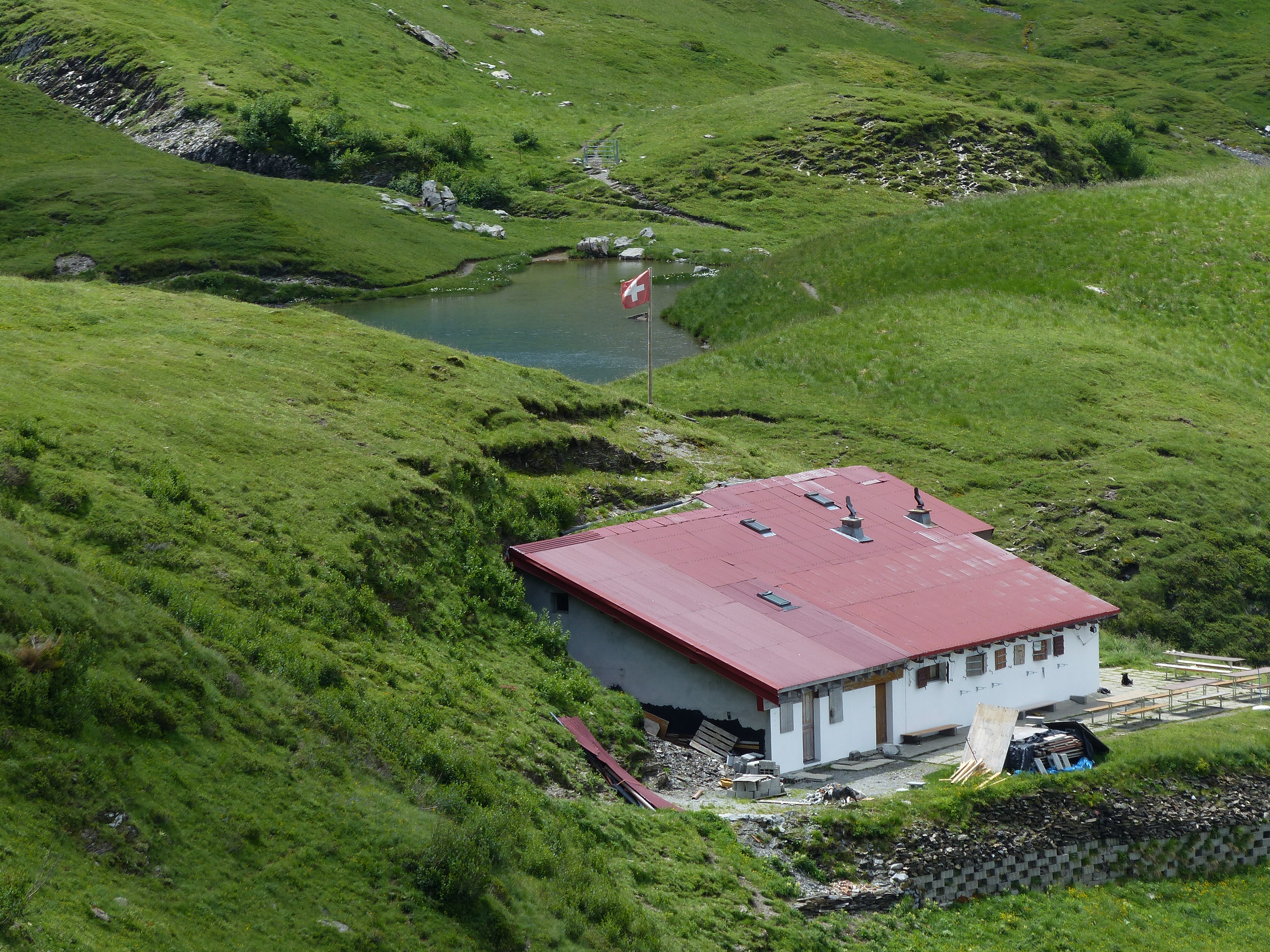 ---
Access
Only on foot.
Closest Carpark: Grand Paradis, 150 minutes away on foot.
Closest public transport: AOMC station in Champéry, 150 minutes away on foot.
Equipped with
25 dormitory places, your own sleeping bag liner is strongly advised.
Terrace
Services available
Half-board, breakfast, lunch, evening meal, picnics.
Hot water/tea in a thermos.
Services on offer
Animals only accepted on certain conditions ***please enquire***
Meal-times
Breakfast from 7-8.30am
Lunch from 11am to 6pm
Evening meal at 6.30 pm
Languages spoken
French, English, German, Hungarian
Telephone Network
Mobile coverage
Payment
Cash, in Swiss francs or Euros