The Auberge de Chindonne is a charming traditional lodge in a peaceful, far-away-from-it-all corner of the world, under la Dent de Valerette. It provides an ideal stop for hikers or for anyone wanting to get a bit closer to nature.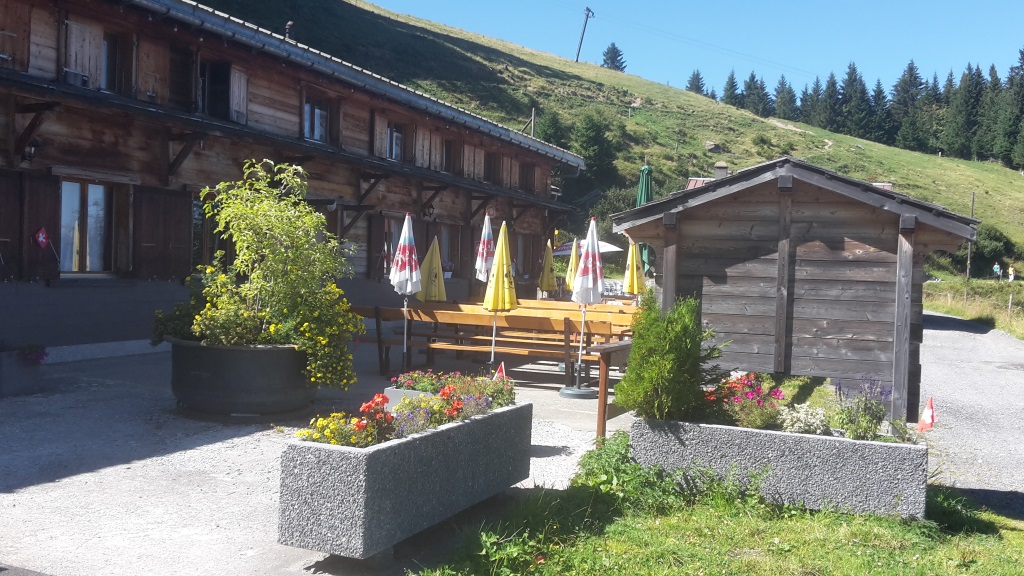 ---
Open: from June to end of September
Weekly closure: none
Access
On foot, by mountain bike or car.
Closest car park: 1 minute away, parking Chindonne
Closest public transport: Les Cerniers, 30 minutes away on foot.
Equipped with
66 dormitory places, warm blankets. Sleeping bag liners are recommended
2 private rooms – each sleeps 3, with duvets, bed linens and towels
Shared bathroom facilities with hot showers and WC
Restaurant & bar, terrace with mountain views, conference room, outdoor playground
Electricity, wifi and mobile coverage
Services available (reservations required)
Half-board, breakfast, evening meal for groups, picnics, hot water/tea refills.
Lunch available from the restaurant menu.
Animals accepted in private rooms..
Meal-times
Breakfast: until 10 am
Lunch: a la carte from 11 am or picnics to go
Evening meal: at 7 pm
Languages spoken
French, English
Telephone network
Mobile coverage, free wifi
Payment
Cash in Swiss francs, Maestro debit cards, Mastercard and Visa credit cards.