The Auberge de Chindonne is a charming traditional lodge in a peaceful, far-away-from-it-all corner of the world, under la Dent de Valerette. It provides an ideal stop for hikers or for anyone wanting to get a bit closer to nature.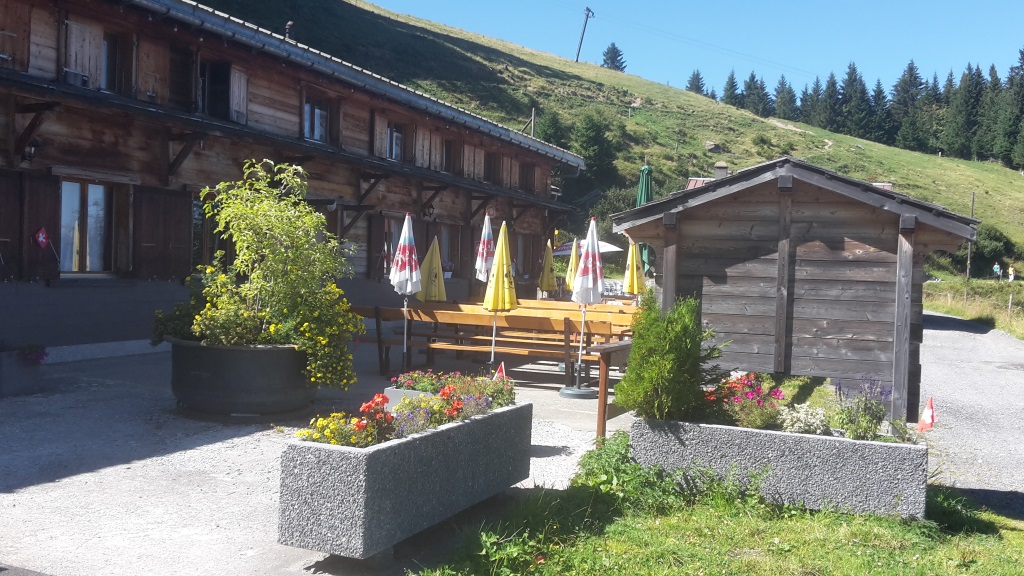 ---
Open: from May to October
Weekly closure: none
Access
On foot, by mountain bike or car.
Closest public transport: Les Cerniers, 30 minutes away on foot.
Equipped with
66 dormitory places, blankets, your own sleeping bag liner is required.
4 places in rooms
Restaurant, bar, terrace, conference room
Services available
Half-board, breakfast, lunch, evening meal, picnics.
Hot water/tea in a thermos. Drinking water. Sale of bread and small grocery items.
Services on offer
Hot showers, massage, electricity (220W). Animals accepted on certain conditions.
Meal-times
Breakfast from 7.30-8.30am
Lunch from 11.45am-8.30pm
Evening meal at 6.30pm
Languages spoken
French, English, Spanish
Telephone network
Mobile coverage at the inn, free wifi
Payment
Cash in Swiss francs, Maestro debit cards, Mastercard and Visa credit cards.