Open all year
Our cottage is located in the small village of Mex, which is located at 1100m above sea level, with a splendid view of the Rhone valley, the Dents-du-Midi and the Dents de Morcles.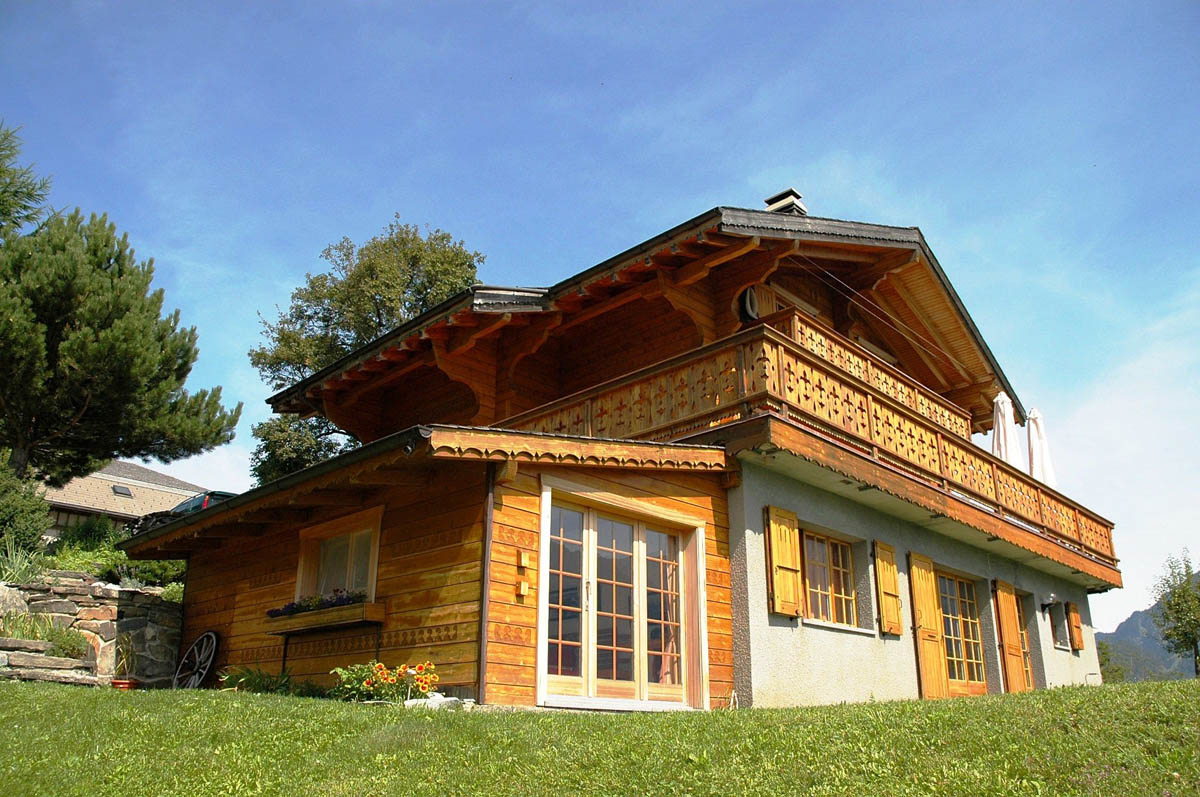 ---
Access
On foot, by mountain bike, car or public transport
Closest carpark: Mex, 1 minute's walk away.
Closest public transport: Mex, 1 minute's walk away.
Equipements
Long term apartment (4personnes).
Bedroom with double bed, private bathroom and separate entrance (2 persons).
Garden.
Services available
Breakfast.
Hot / walking tea. Drinking water.
Services on offer
Possibility of drying clothes, warm and free showers, weather information, electricity (220V).
Meal-times
Breakfast from 7-9:30am.
Languages spoken
French, German, English.
Telephone network
Mobile coverage, free wifi.
Payment
Cash, in Swiss francs or euros.